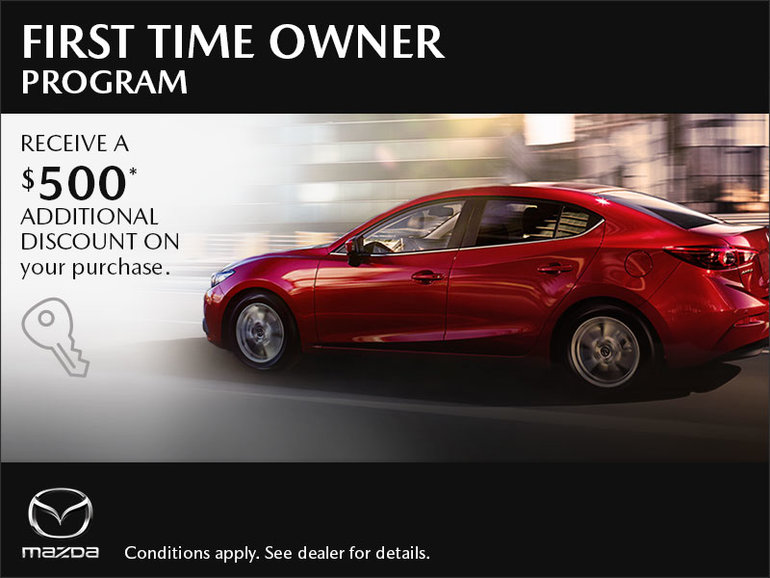 This program allows 1st Time Owners to finance a new, or certified pre-owned vehicle, or lease a new Mazda vehicle.
This program applies to new Mazda3 Sedan, Mazda3 Sport, Mazda5, Mazda6, CX-3, CX-5, CX-9, MX-5 vehicles only and Certified Pre-Owned vehicles.
New 2017 and 2018 Mazda3 Sedan, Mazda3 Sport and CX-3 customers also benefit from the program by receiving an additional $500 discount off their purchase. This program can also be used in conjunction with all other incentive programs, including the Mazda Graduate Program.
Book your test drive today!
*Conditions may apply. See dealer for details.
Contact us at Chambly Mazda for more information!