Congratulations Ms. Bianks Béland on Your New 2018 CX3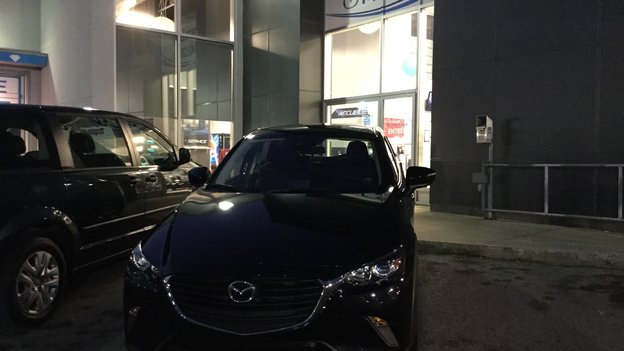 Excellent service throughout the entire process! I would recommend everyone to visit Chambly Mazda!
Other customers satisfied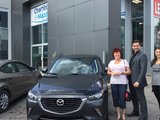 Personnel accueillant et souriant. Belle approche du vendeur et aucune pression au niveau de la vente. Petite lacune au niveau de la paperasse et du suivi. Belle équipe chez Chambly Mazda!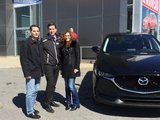 Félicitations à M. Colin Hirjaba et Mme Hirjaba Bitcasu pour votre achat
Le service que nous avons reçu à été excellent. La présentation de véhicule qui nous a été effectuée par Keven à été très bonne. Keven est un vrai professionnel. Également, le service après vente a été très bon. On remercie l équipe Mazda Chambly!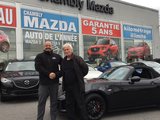 Félicitations M. Larivée pour votre nouvelle achat de Mazda MX5
Excellent service de toutes les personnes impliqué dans le processus,merci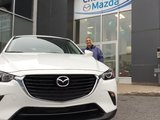 Félicitations,Mme Lemay pour votre achat de Mazda CX-3
Merci à l'équipe de Chambly Mazda pour le bon service
See all testimonials